Equipment Special
BCS 718 Tractor with 20" Tiller and 24" Snow Blower
SOLD - MORE COMING IN SEPTEMBER!
Model 718 is lightweight, compact in size, and loaded with BCS quality. It features the same all-gear driven transmission and automotive clutch.
All Gear Drive
Convenient Shuttle-style Forward/Reverse Control
Easily Adjusted, Anti-Vibration Handles w/ 180º Rotation
- 7 vertical settings, front and rear
- 3 horizontal settings, front and rear (right, left & center)
Two Working Speeds in Each Direction
- 1st Gear: 0.6 mph
- 2nd Gear: 1.4 mph
Transport Speed in Rear-Mount Mode Only
- 3rd Gear: 6.8 mph
Engine: Honda GX200
Weight: 220 lbs (with 18'' tiller); 242 lbs (with 20" tiller)
Working Speeds: 2 forward, 2 reverse
Working Wheel Speeds: 1st gear: 0.6 mpg; 2nd gear: 1.4 mph
Transport Wheel Speed: 6.8 mph (rear-mount mode only)
Standard Wheel Size: 4x8x16"; Optional sizes: 4x10x18" or 5x10x19.5"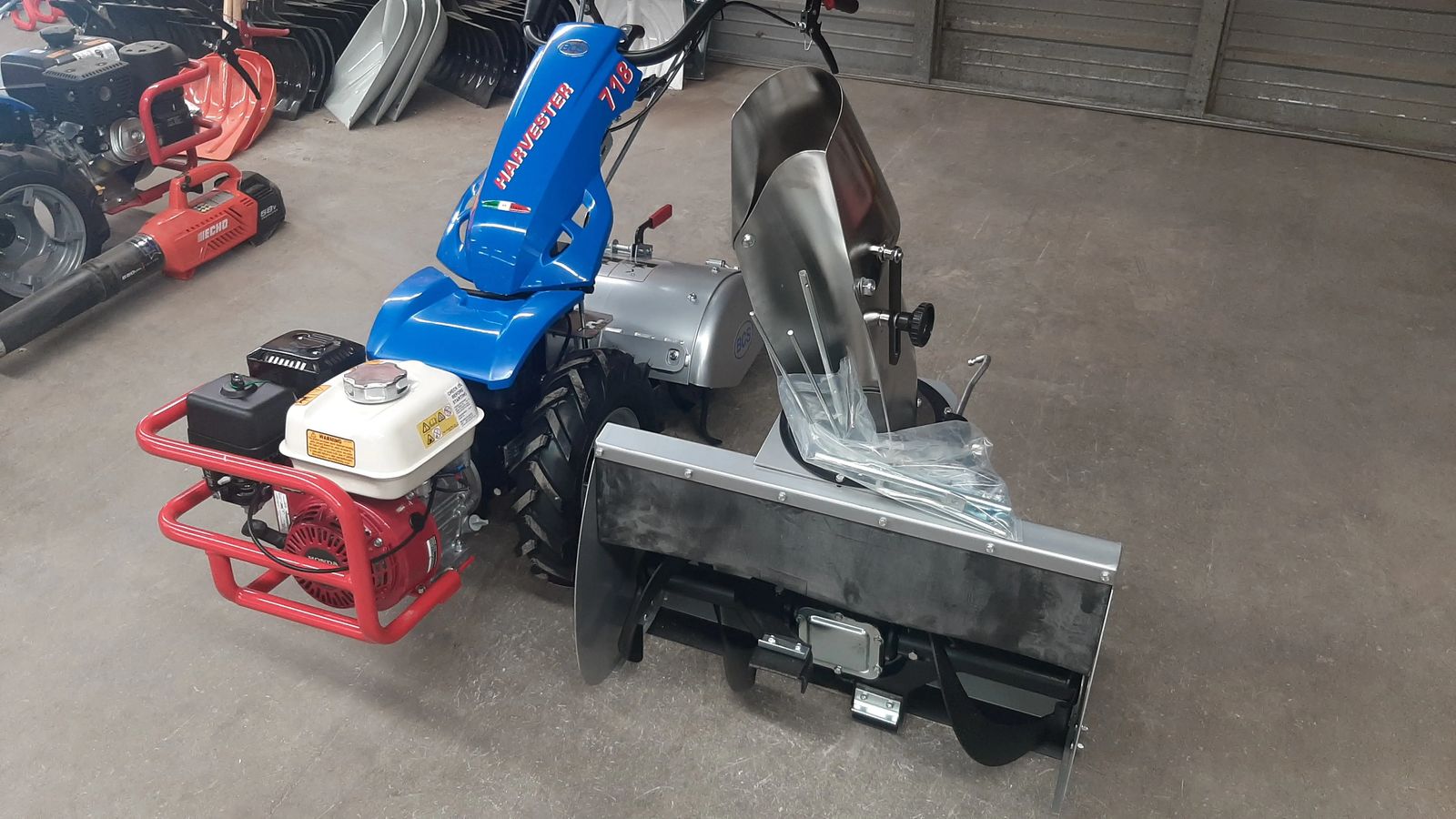 Best Warranty in the Industry
Limited lifetime transmission warranty
3-year engine warranty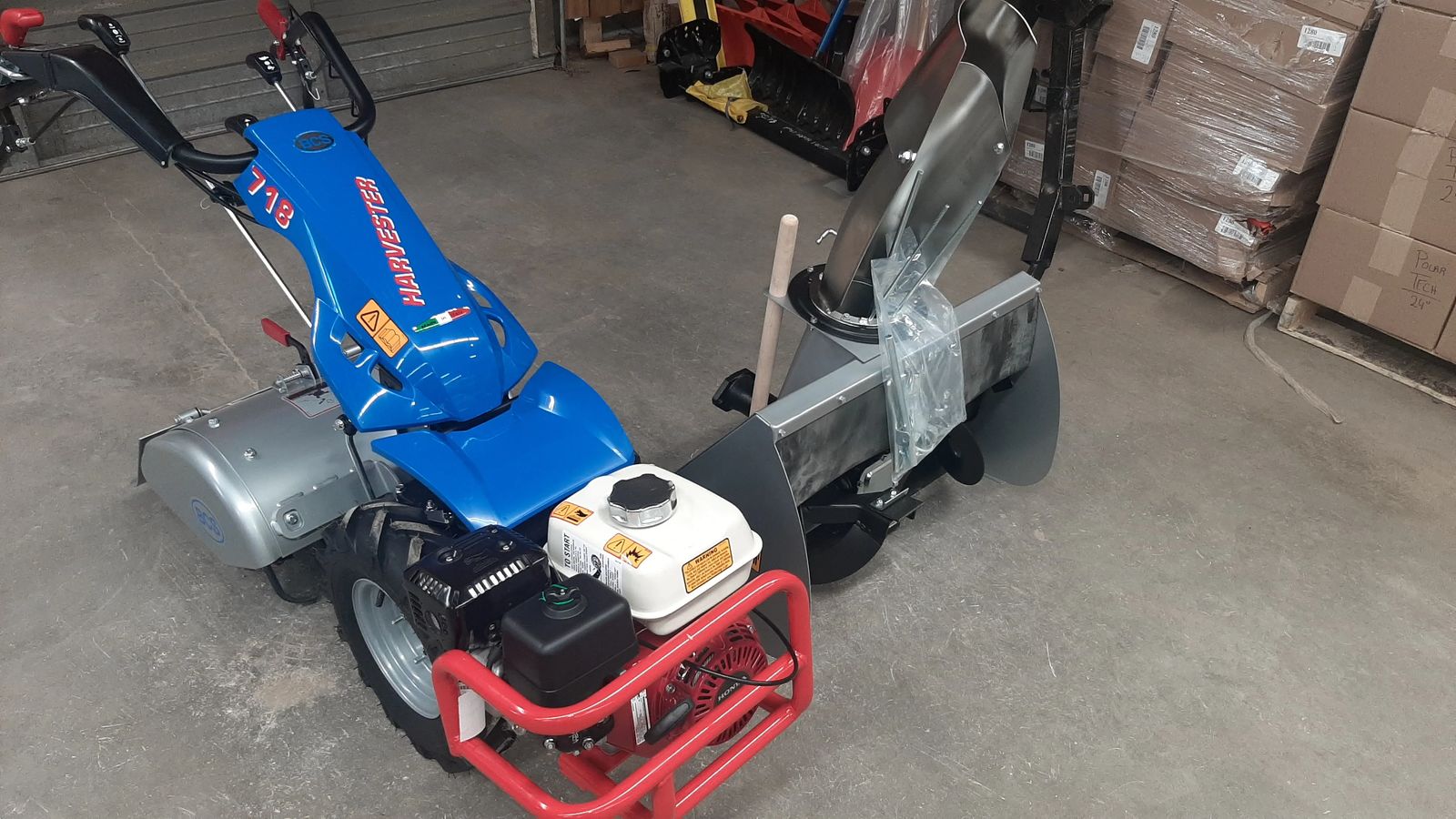 Many different attachments available - CALL FOR QUOTE - (307)-514-5021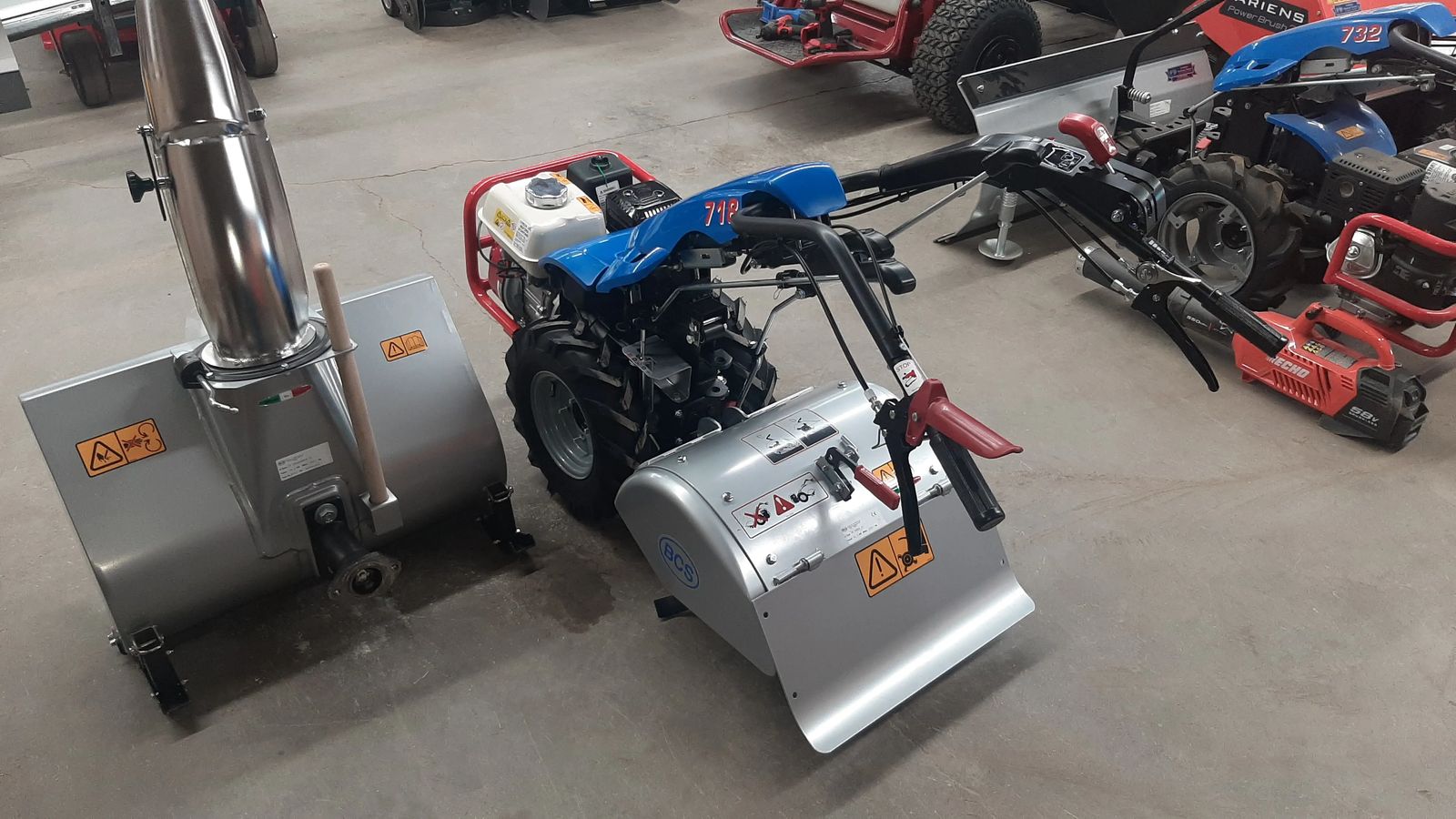 Frontier Outdoor Power - Mission Statement
Our goal is to provide our customer the very best products, at an honest, affordable price, in a friendly, professional fashion at all times. To continuously maintain fair and honest service after the sale. To build a long lasting friendship! Dave Barnett -Your Storekeeper
Interested in this equipment?
Inquiry Form