Serving Wyoming * Northern Colorado * Western Nebraska
"The Water Shed opened Aug 26, 2006 in Windsor, Colorado. Initially offering only sprinkler and pond supplies to homeowners and contractors, the business evolved into a full service outdoor power equipment supplier operating as Frontier Outdoor Power in Cheyenne, Wyoming. So many things changed, but, by the Grace of God, we are so happy to serve you today! Thank you!"
Dave Barnett - Storekeeper
WHAT WE DO
WE SELL, SERVICE & PROVIDE PARTS FOR THE TOP BRANDS IN PROPERTY MAINTENANCE Equipment
Frontier Outdoor Power serves Wyoming, Northern Colorado and Western Nebraska with outdoor power equipment, snow and ice management equipment, as well as a complete service and parts department for outdoor equipment. From sales to service & parts, we help contractors and homeowners alike. We are family owned and operated and pride ourselves in having a knowledgable and friendly staff with a dedication to our loyal customers. Let us be your "go-to guys" for your next equipment purchase!
Great Brands! Great Service! Great Prices!
YES! YOU CAN GET HERE FROM WHERE YOU ARE!
3 HOURS NORTH OF COLORADO SPRINGS
2 HOURS NORTH OF DENVER
45 MINUTES NORTH FORT COLLINS
3 HOURS SOUTH OF CASPER
45 MINUTES EAST OF LARAMIE
1 1/2 HOURS WEST OF SIDNEY
Our Location
SERVING WYOMING!
We serve Cheyenne, WY and surrounding areas! We are located at 3005 Nationway, Cheyenne, WY 82001... just behind Oasis' Car Wash & East of Kia Motors!
"Freedom is never more than one generation away from extinction. We didn't pass it to our children in the bloodstream. It must be fought for, protected and handed on for them to do the same, or one day we will spend our sunset years telling our children and our children's children what it was once like in the United States where men were free."
Ronald Reagan - October 27th 1964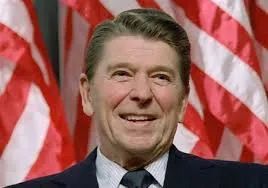 Frontier Outdoor Power - Mission Statement
Our goal is to provide our customer the very best products, at an honest, affordable price, in a friendly, professional fashion at all times. To continuously maintain fair and honest service after the sale. To build a long lasting friendship! Dave Barnett -Your Storekeeper
Frontier Outdoor Power - Mission Statement
Our goal is to provide our customer the very best products, at an honest, affordable price, in a friendly, professional fashion at all times. To continuously maintain fair and honest service after the sale. To build a long lasting friendship! Dave Barnett - Storekeeper