Serving Wyoming * Northern Colorado * Western Nebraska

SnowDogg Snow Plows
Sales * Parts * Service & Repairs
Need a Snow Plow for Your Pickup or UTV? SnowDogg Has You Covered
SnowDoggs are the ideal snow plows for pickups like the Ford® F-150 and F-250, Chevy® Silverado 1500 and 2500, and RAM® 1500 and 2500. With heavy duty frames and standard 304 stainless steel blades, your SnowDogg is the only heavy duty snow plow your truck will ever need. From sidewalks to driveways and small parking lots to massive campuses, there's a SnowDogg for every application.
SnowDogg V-Blades
The VXFII and VMDII are perfect for contractors that tackle a variety of job sites. The ability to switch from straight blade mode to V or Scoop at the push of a button helps bust through dense snow and navigate tight spaces, and the powerful double-acting angle cylinders backdrag with ease. A trip edge design lets you confidently plow over gravel and uneven terrain without fear of losing the snow in front of your plow to unseen obstacles. These heavy duty Doggs are designed for 3/4 ton+ pickups.
SnowDogg Straight Blades
There's a straight blade SnowDogg snow plow for pickup trucks of all sizes. The MDII is the best snow plow for half-ton pickups like the Ford F-150, Silverado 1500, and RAM 1500 as well as Jeeps and SUVs. It features the same rugged design and robust features as the larger plows. This makes it an amazing plow for driveways but also powerful enough to tackle commercial work. Many contractors send the MDII in after their larger trucks to clean up narrow alleys and other hard-to-access areas. Residential users and contractors alike love the RapidLink™ Attachment System. They can get their plow on and off their truck in under a minute, letting them quickly plow their driveway and get on with their day.
The HDII, EXII, TEII, XP, and CM are snow plows for larger trucks like the Ford F-250 and F-350+, Silverado 2500 and 3500+, and RAM 2500 and 3500+. Features like the Floating A-frame™ help the plows bite the pavement for a clean scrape, and the municipal style chain lift provides the strength needed to stack large amounts of heavy, wet snow. These plows are great for everything from small parking lots to massive campuses, and they all use the same vehicle mount for maximum fleet compatibility.
Frontier is proud to offer SnowDogg snow plows to our market area! SnowDogg offers a full line of commercial snow plow products. As with all our product offerings you will find access to parts, service, repair and warranty right here in Cheyenne. Snow and ice management can be ruthless! Your clients expect complete, full time excellence! We are here to support your efforts every way we can!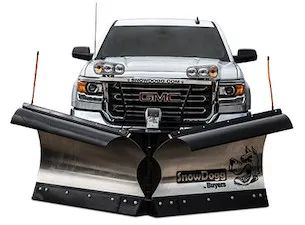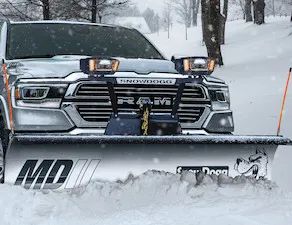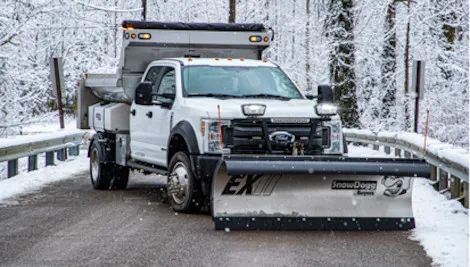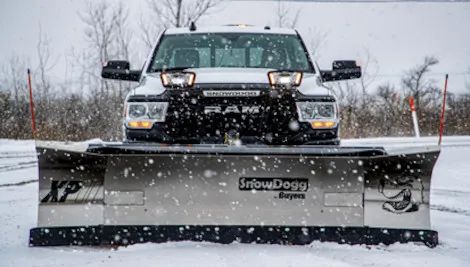 Frontier Outdoor Power's loyalty is to you, our customer, keeping you efficient, profitable and satisfied! No manufacturer offers the best of everything you need, so we offer many options, YOU DECIDE!
Frontier Outdoor Power - Mission Statement
Our goal is to provide our customer the very best products, at an honest, affordable price, in a friendly, professional fashion at all times. To continuously maintain fair and honest service after the sale. To build a long lasting friendship! Dave Barnett -Your Storekeeper
Call Tate or Dave at 307-514-5021 for availability & quote!
We answer the phone, no switchboard or pick a number, just a friendly, knowledgeable voice.
Come Experience 'Good, Old Fashioned' Service!
Your Business is Appreciated!
YES! YOU CAN GET HERE FROM WHERE YOU ARE!
3 HOURS NORTH OF COLORADO SPRINGS
2 HOURS NORTH OF DENVER
45 MINUTES NORTH FORT COLLINS
3 HOURS SOUTH OF CASPER
45 MINUTES EAST OF LARAMIE
1 1/2 HOURS WEST OF SIDNEY
Only The Best
Our Other Brands