Frontier Outdoor Power's loyalty is to you, our customer, keeping you efficient, profitable and satisfied! No manufacturer offers the best of everything you need, so we offer many options, YOU DECIDE!
Call Tate or Dave at 307-514-5021 for availability & quote!
We answer the phone, no switchboard or pick a number, just a friendly, knowledgeable voice.
Come Experience 'Good, Old Fashioned' Service!
Your Business is Appreciated!
Outdoor Power Equipment
Service and Repairs
Frontier Outdoor Power services and repairs every make and model we sell plus most others
Change Oil and Filter, Clean or replace spark plug (s), Clean Air Filter (Replace as needed), Inspect Belts, Hoses, Cables and Wheels (replace as needed), Sharpen/Replace Blades, Check and correct tire pressure, Service Hydros, Clean and Wash,
Outdoor Power Equipment
Parts
Frontier Outdoor Power provides parts for every make and model we sell plus many other brands.
Belts, Hoses, Spark Plugs, Wheels, Cables, Oil Filters, Fuel Filters, Air Filters, Hydro Filters, Oil, Fluids, Blades, Carburetors, Hydro Drives, Tires and Other Parts
Outdoor Power Equipment
Snow and Ice Management Brands
Accelerator Aluminum Catchers - for most all brands
Ariens - Snow Blowers and Mowers
BCS 2 Wheeled Tractors - Tillers, Mowers, Snow Blowers
Billy Goat - Aerators, Power Rakes, Chippers, Vacuums,
Bluebird - Aerators and Power Rakes
Boss - Snow Plows, Sanders and Drag-Pro
Boss - Stand On Snow Plow, Blower, Sweeper
Brave - Lawn Edges, Log Splitters
Classen - Aerators and Power Rakes
D'ttach - Bolt on Snow Blowers and Aerators for Most Brands
Earthway - Walk Behind Spreaders
Echo - Edgers, Trimmers, Blowers & Chainsaws
FallLine - Poly Cutting Edges for Snowplows
Hiniker - Snow Plows and Sanders
Kress - Commercial Battery Powered Hand Held
Mantis - Mini Tiller
Maruyama - Trimmers, Blowers and Edgers
Orec - Stand On and Walk Behind Snow Blades
Powerhorse - Generators and Inverters
RedMax - Trimmers, Edgers and Blowers
Ryan - Aerators and Power Rakes
SaltDogg - Sanders and Spreaders
SnowEx - Snowplows and Sanders
Steiner - Tractors and Multiple Attachments
And Others....
Snow and Ice Management Equipment
Sales, Service, Repairs and Parts
Frontier Outdoor Power serves northern Colorado, western Nebraska and Wyoming
We service, repair sand provide parts for every brand we sell and most others .
Serving Northern Colorado, Wyoming and Western Nebraska
Denver, CO
Only 1 hour 42 minutes from Denver, Colorado!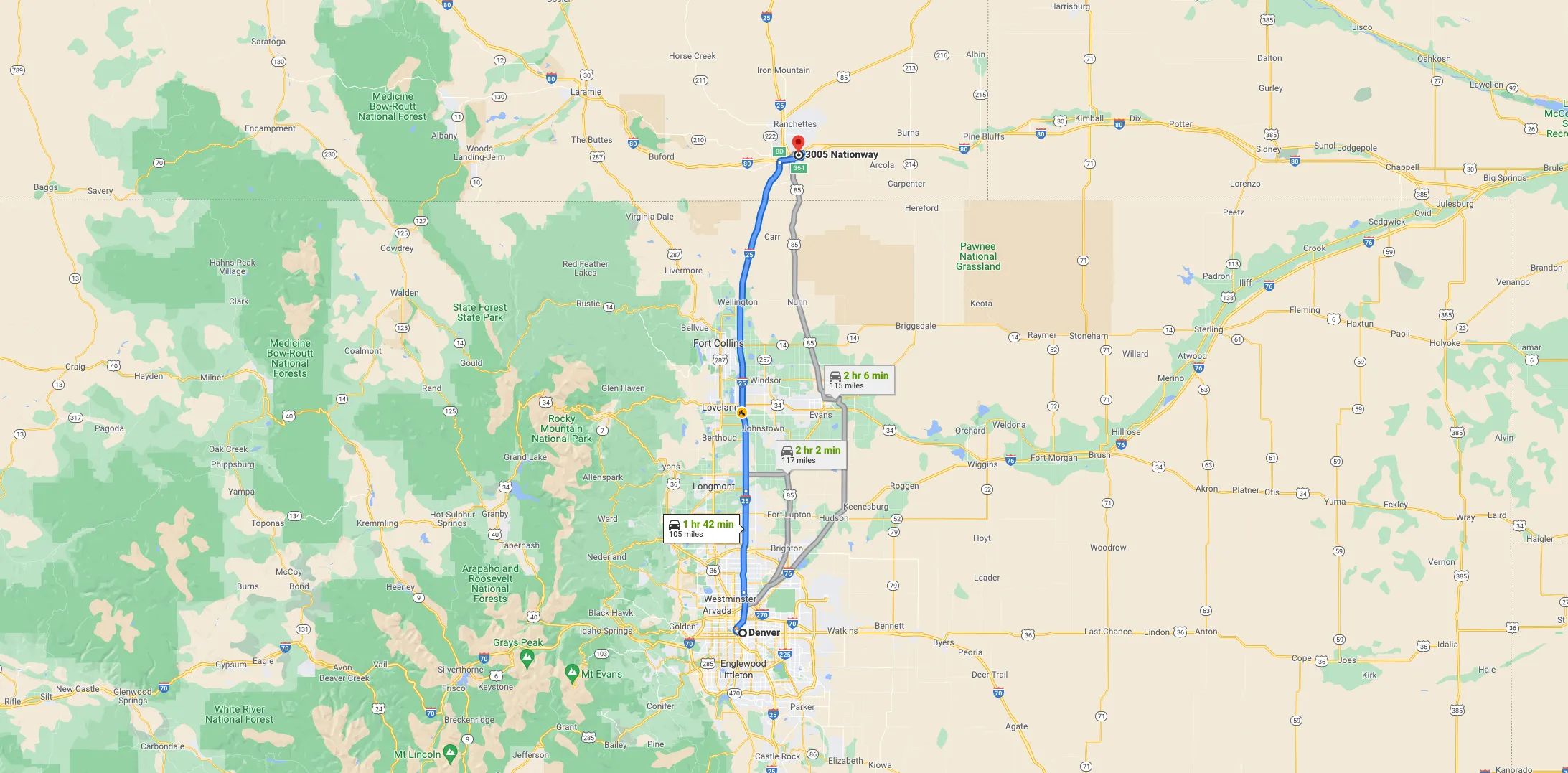 LAWN & SNOW EQUIPMENT – CHEYENNE, WY
THE TOUGHEST OUTDOOR POWER EQUIPMENT
Serving Wyoming * Northern Colorado * Western Nebraska
We offer a number of great brands, including Hiniker, Kage Innovations, SnowEx, Saltdogg, Intimidator UTV, Grasshopper, Steiner, Gravely, Bradley, BCS, Spartan, Altoz, Steiner, Toro, Bobcat, Ryan, Billy Goat, Echo, Maruyama, Accelerator and many others. Rely on us for everything from lawn mowers to snow blowers - check out our Outdoor Power Equipment page to see if we have the equipment you need for your outdoor project.
Trades-ins always considered
Financing available
New & Used Equipment
You can also come to Frontier Outdoor Power for equipment repairs, service, parts and purchases.
Contact us today to find out what snow removal equipment we have for sale as the winter storms hits in the Cheyenne, WY area.