Serving Wyoming * Northern Colorado * Western Nebraska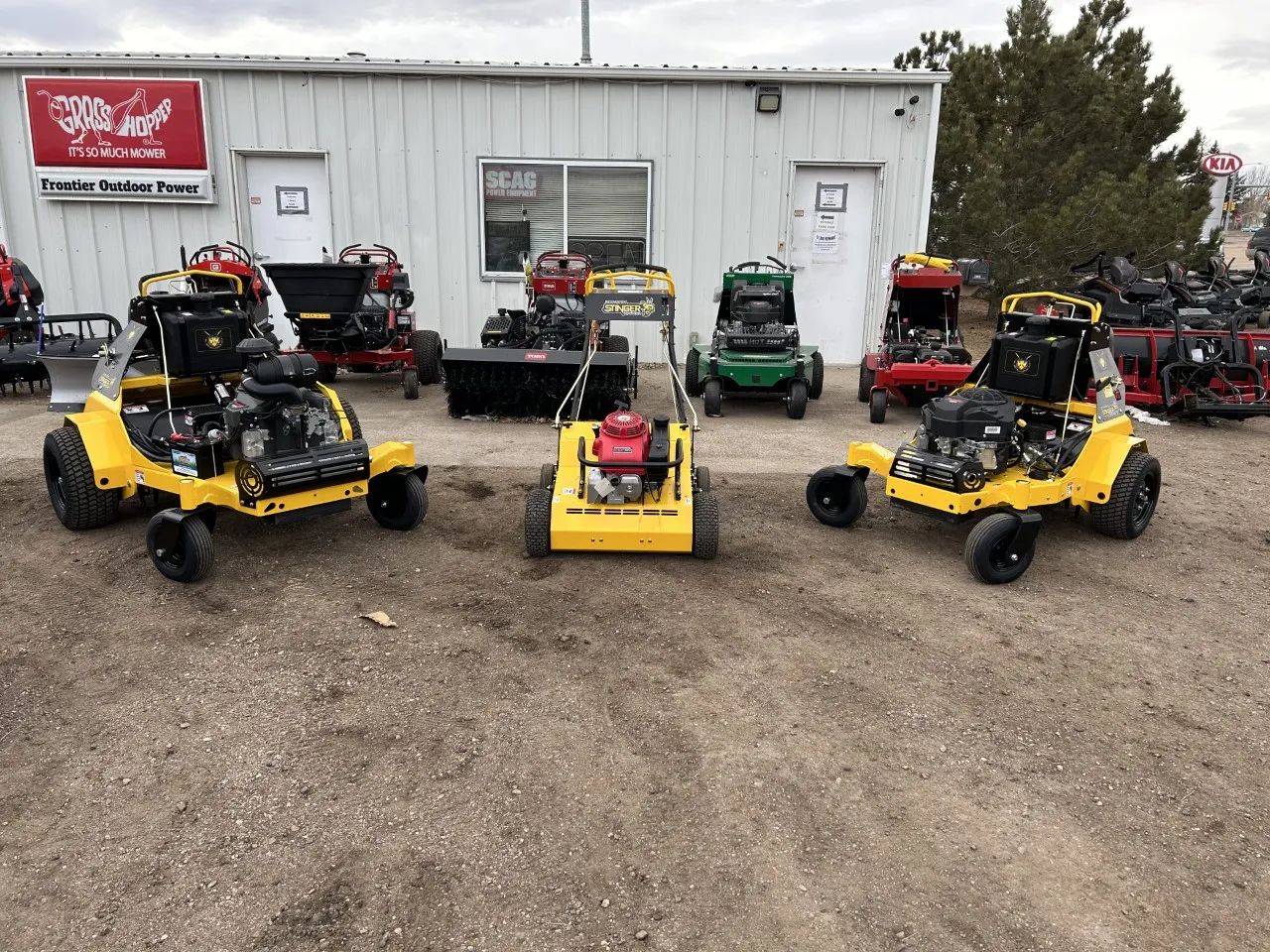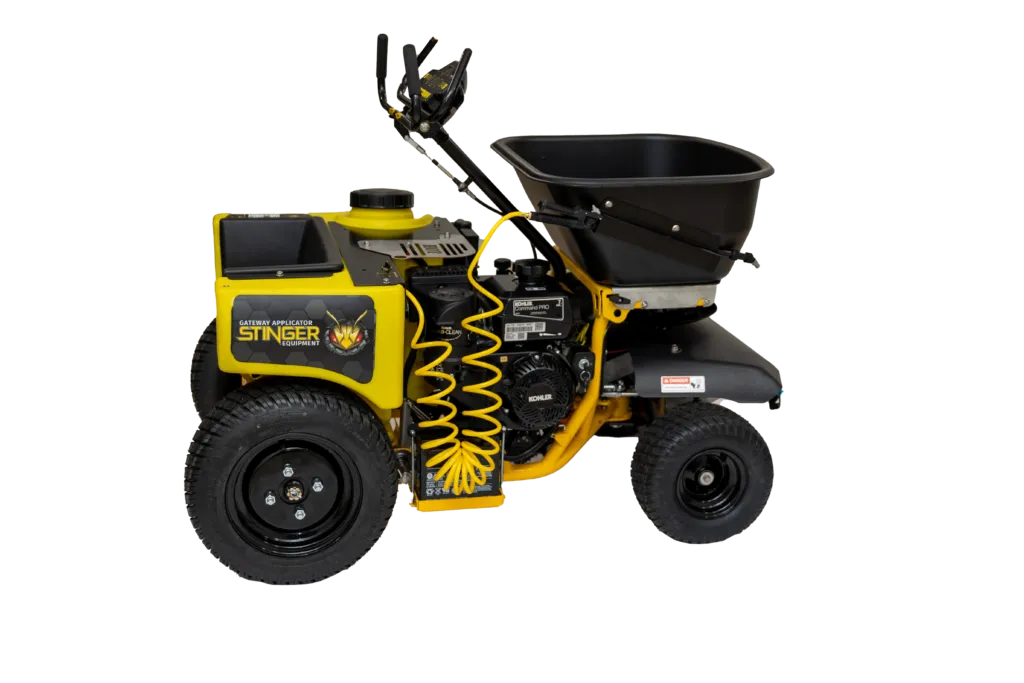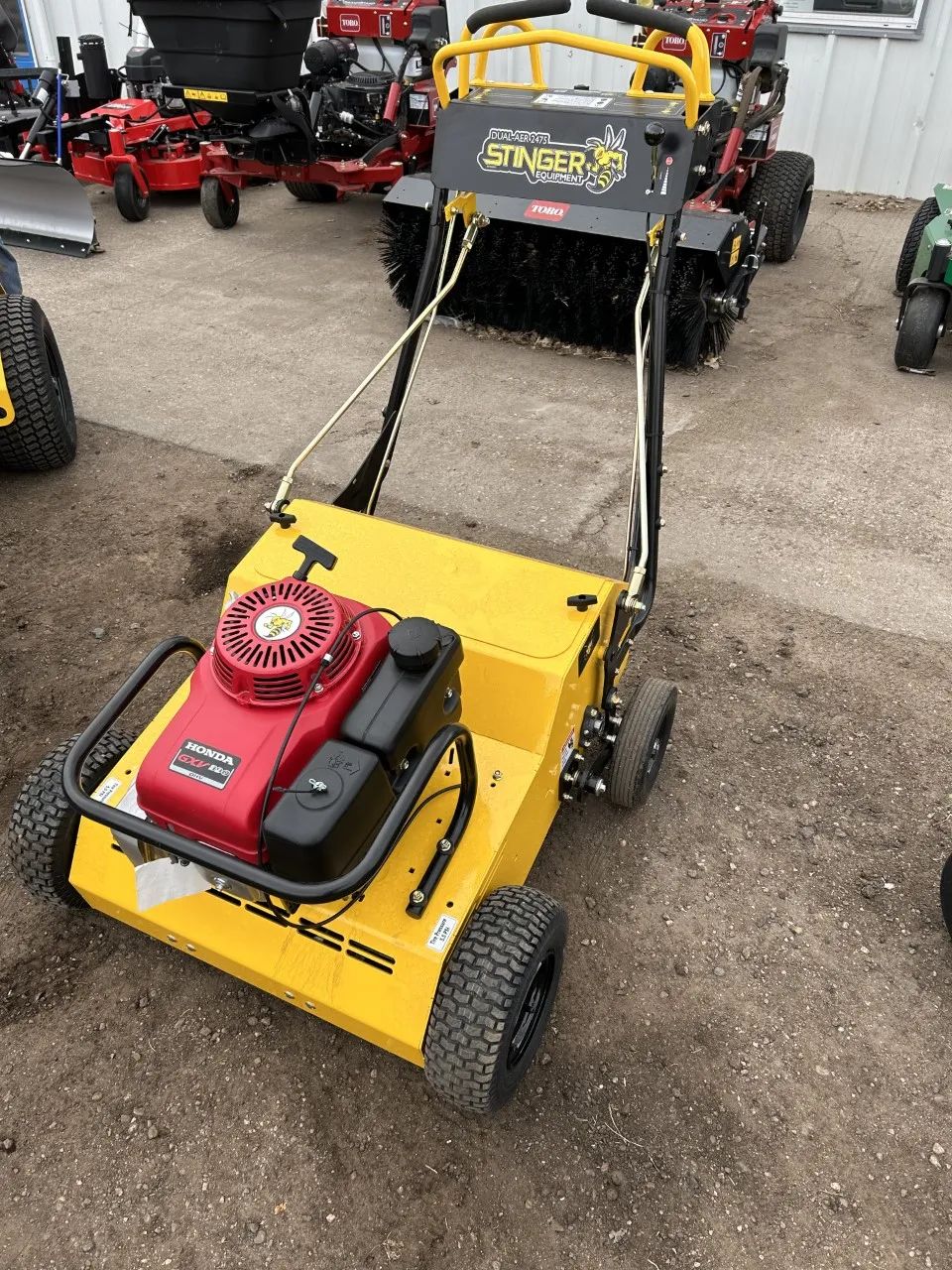 Walk Behind Aerators - Stand On Aerators -
Stand On Spreaders, Sprayers and Applicators
Products designed for professionals by professionals. Stinger brings together 20 years of manufacturing and 20 years of lawn care experience to form the ultimate equipment. While the lawyers won't let us comment exactly on our previous products, chances are if it was innovative we had a hand in it.
Come Experience 'Good, Old Fashioned' Service!
Your Business is Appreciated!
Call Tate or Dave anytime for availability or pricing, Yes, we answer the phone.
Find quality equipment and knowledgeable, friendly service that you'll never find at the big box!
Financing Available - Trade ins considered
Our shop services, repairs and provides parts for every brand we sell as well as most others.
Frontier Outdoor Power's loyalty is to you, our customer, keeping you efficient, profitable and satisfied! No manufacturer offers the best of everything you need, so we offer many options, YOU DECIDE!
Frontier Outdoor Power - Mission Statement
Our goal is to provide our customer the very best products, at an honest, affordable price, in a friendly, professional fashion at all times. To continuously maintain fair and honest service after the sale. To build a long lasting friendship! Dave Barnett -Your Storekeeper
YES! YOU CAN GET HERE FROM WHERE YOU ARE!
3 HOURS NORTH OF COLORADO SPRINGS
2 HOURS NORTH OF DENVER
45 MINUTES NORTH FORT COLLINS
3 HOURS SOUTH OF CASPER
45 MINUTES EAST OF LARAMIE
1 1/2 HOURS WEST OF SIDNEY
Only The Best
Our Other Brands