Serving Wyoming * Northern Colorado * Western Nebraska

Finally! A go anywhere, mow anything, 'Get Ur Done' Mower! Standing up or sitting down take on the slopes, conquer the wetlands, mow were others are using string trimmers. Save time, make more profit, work smart!
Call Tate or Dave at 307-514-5021 for availability & quote!
We answer the phone, no switchboard or pick a number, just a friendly, knowledgeable voice.
Come Experience 'Good, Old Fashioned' Service!
Your Business is Appreciated!
ABOUT ALTOZ
In a large market of competing mower brands, Dennis Brazier, CEO of Altoz, had a vision to create a mower that stands apart from the rest. After years of development, Altoz is born. With a bold, racy design, Altoz mowers not only turn heads, but outperform the competition. So, go ahead, ride it proudly and park it where the neighbors can see it.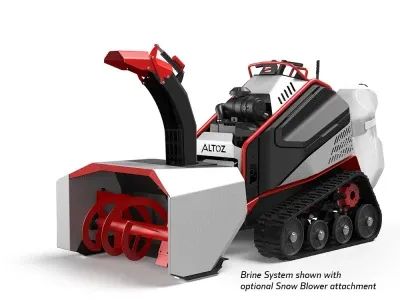 ALL NEW ALTOZ 'SWITCH'
Coming Fall 2023!
29.5 hp Kawasaki® FX 852cc EFI
Hydrostatic transmissions with speeds up to 6 mph
9" wide adjustable tracks
Maximize productivity and efficiency with a versatile line of attachments.
Length : 55"
Width : 41.5" (tracks can be extended to 51.5")
Weight : 1350 lbs
Height : 52.5"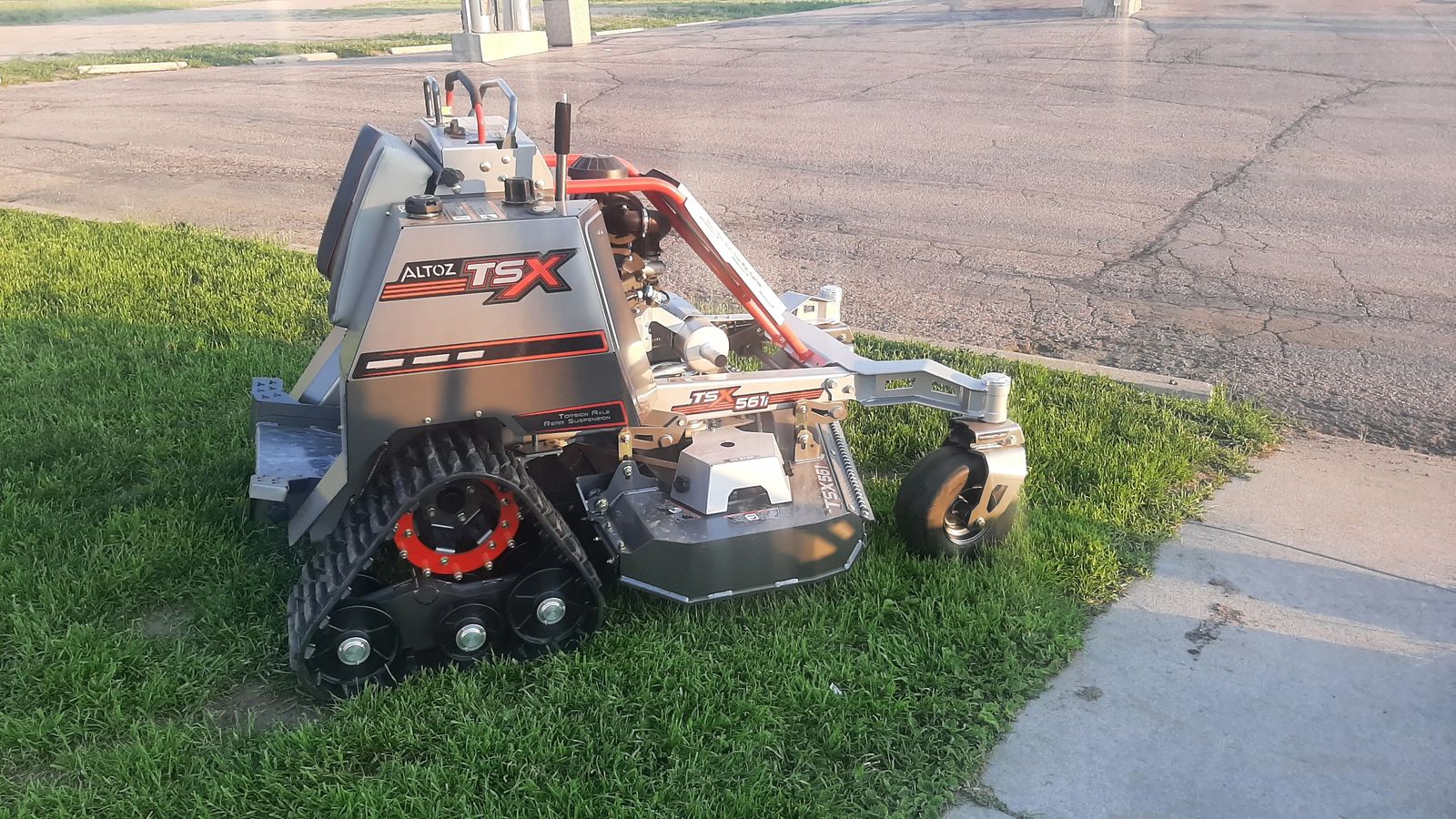 GOES SAFELY WHERE OTHERS CAN'T
Tackle steep inclines, tight spaces and any other challenging conditions you encounter. The Altoz TSX combines next-level engineering with industrial-strength design to bring you the world's first stand-on zero-turn tracked machine.
AWARD-WINNING
The TSX 561 i received a 2021 Pro Tool Innovation Award in the Outdoor Power Equipment category. In this highly-competitive category, the TSX 561 i stood out as an innovation PTIA says, "should help contractors, tradesmen and business owners make significant productivity gains in the coming year."
Green Industry Pros awarded the TSX 561 i a 2021 Editor's Choice Award for its rare mix of power, maneuverability and stability. Though audience engagement online at GreenIndustryPros.com is one way of choosing the winners, innovation and utility for the landscaping market are two other important factors in determining which products have made the biggest impact on the industry.
Awarded Landscape Business Twenty for 2021 New Product Award which recognizes products for the commercial landscape and irrigation markets. The TSX 561 i was judged by the EPG Media and Specialty Information based on its innovation, marketability and application within the market.
FULL CONTROL
Power through harsh conditions and rough terrain with the TSX all-terrain track system featuring rear-mounted torsional axle suspension that delivers maximum traction, stability, and low ground pressure for minimal earth compaction. This along with the flat-free tires beneath the TorqFlex™ front suspension provides a smooth, comfortable ride.
SEE IT THROUGH
An ergonomic command center atop the offset deck allows for secure comfort and clear sightlines. Plus, an easy-on, easy-off low center of gravity chassis lets operators safely reclaim steeper grades, soft spots, and technical terrain.
STAND STRONG
The TSX HV all-terrain deck is constructed of two pieces of heavy, reinforced 7-gauge laminated steel with three multi-bearing, heat-dissipating deck spindles. The sloped back rear discharge design efficiently processes a high volume of material. The industry-exclusive pivoting swing blades pivot when hitting an immovable object to protect the spindle, clutch and engine. The deck is offset for better visibility on the trim side for a closer cut around immobile objects.
STAND SECURE
The low center of gravity platform allows ample room for foot positioning while side-mounted foot stands provide secure footing and increased control while mowing off-camber terrain.
The Low Down on Ground Pressure
Low ground pressure and high traction are key to getting more jobs done with less damage. Limiting ground pressure reduces spinning, rutting, and damaging underground structures - especially on soft ground. The high traction from the TRX track system allows for better control, especially on slopes.
Durability
Fork casters with heavy-duty 1-1/4 inch tapered roller bearings. Engineered to deliver maximum performance and durability in demanding conditions. While C-channel frame rails with formed, laser-cut and welded heavy gauge steel work together for maximum strength and rigidity.
A Mower Deck for the Job at Hand
Aero Deck™
The Aero Deck™ high-output cutting system gives the precision cut you count on. Features recessed anti-scalp wheels and fully adjustable baffles so you can get a professional-grade cut every time.
All-Terrain Deck
Heavy-duty, fabricated, reinforced steel deck with six swing blades that absorb impact when contacting solid objects and sloped back rear discharge design that efficiently processes material.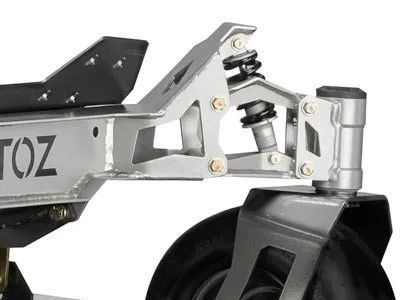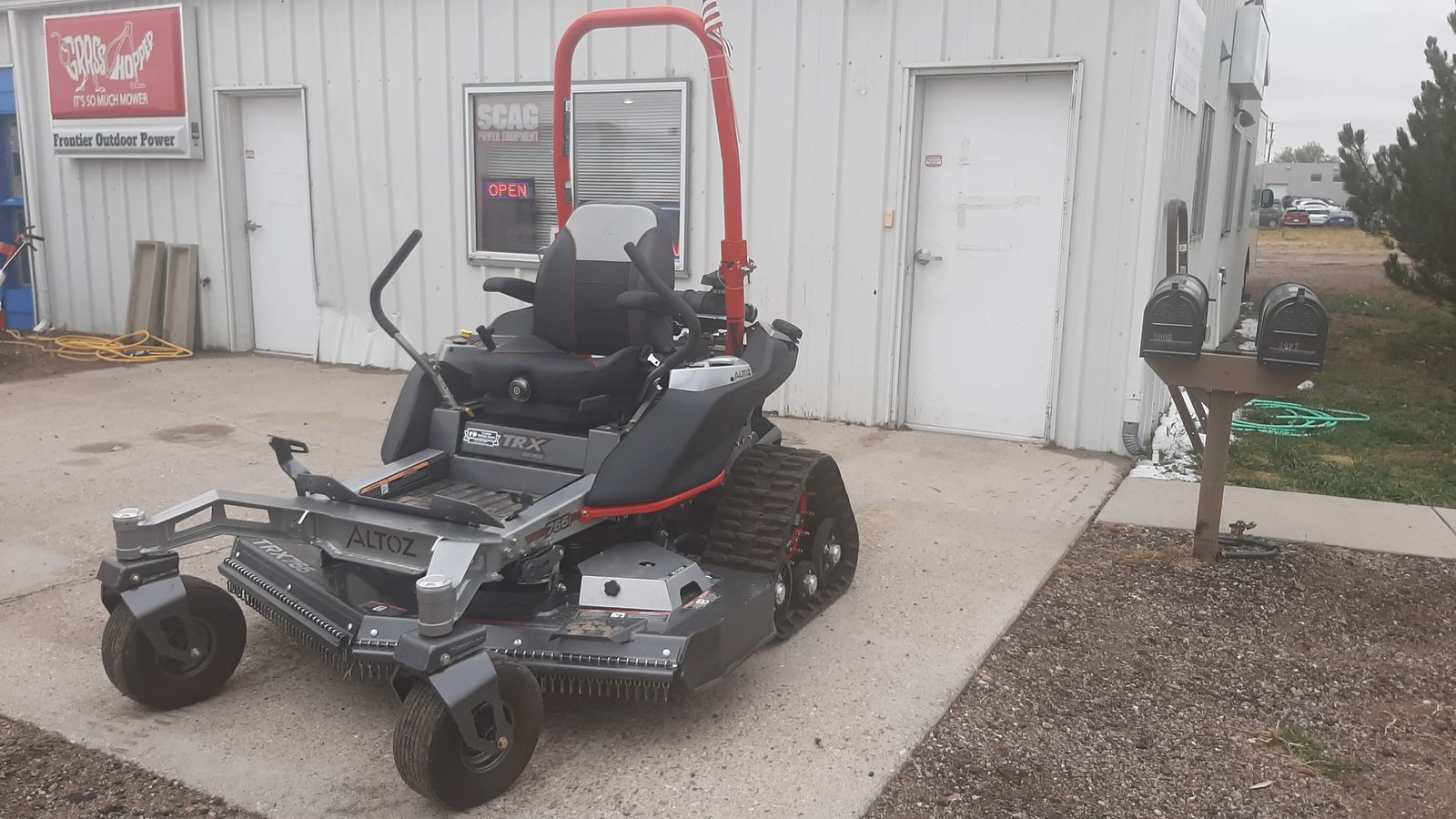 Go where no mower has gone before! Call (307) 514-5021 for quote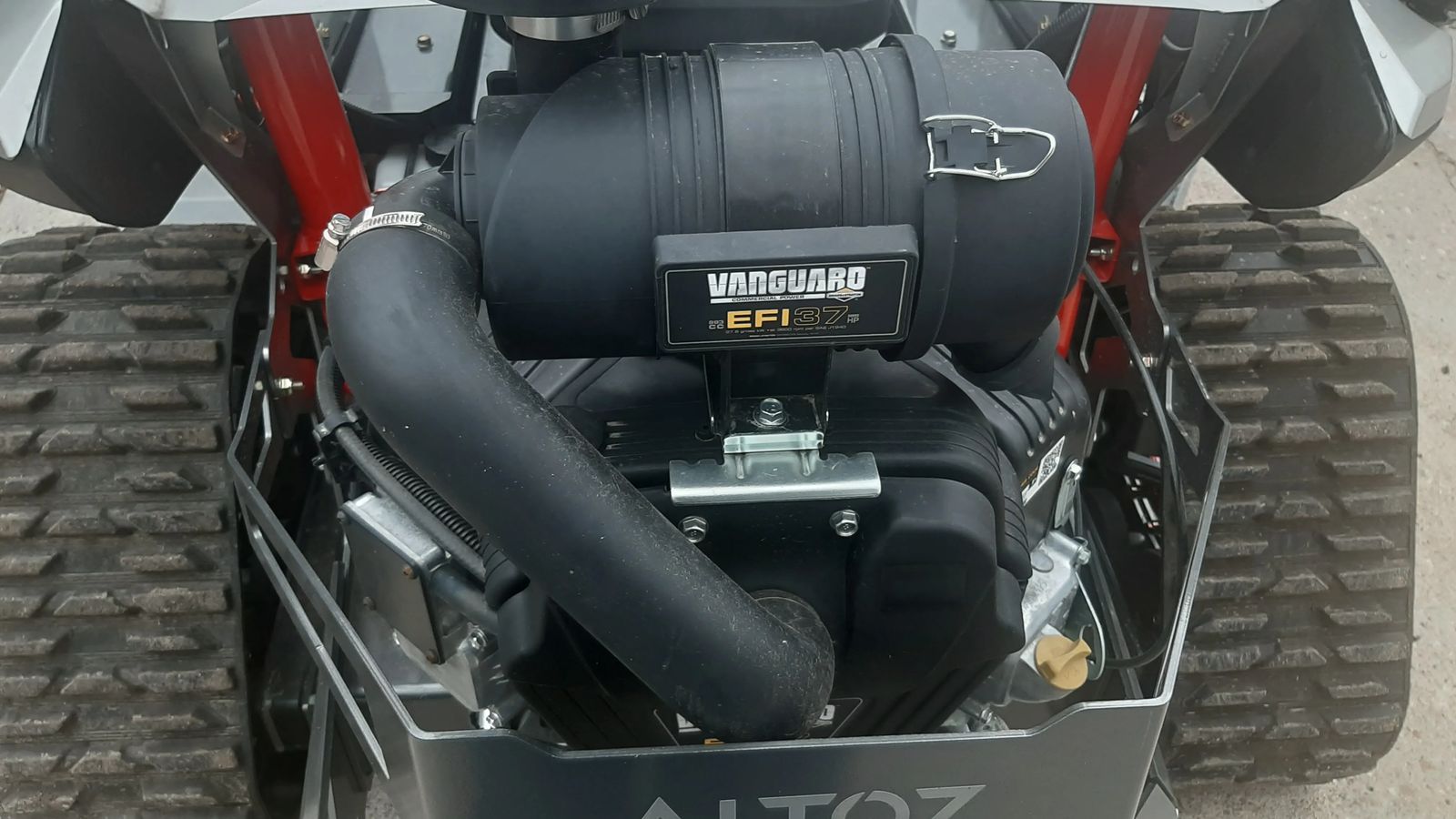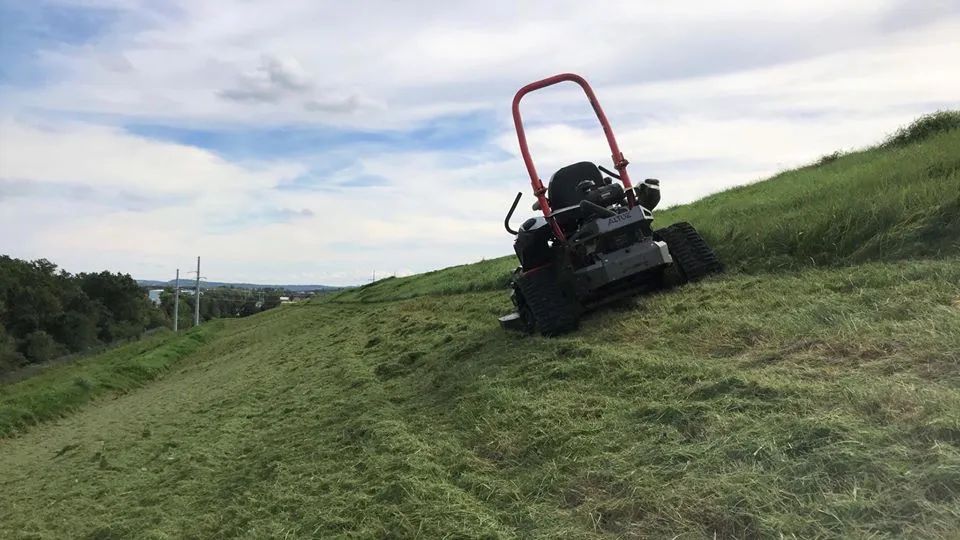 Take on the slopes and overgrowth!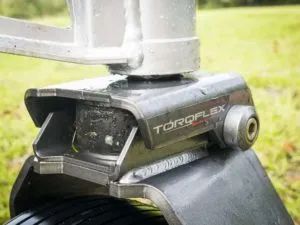 Folks know than the very best cost more! Altoz delivers!
Frontier Outdoor Power - Mission Statement
Our goal is to provide our customer the very best products, at an honest, affordable price, in a friendly, professional fashion at all times. To continuously maintain fair and honest service after the sale. To build a long lasting friendship! Dave Barnett -Your Storekeeper
Only The Best
Our Other Brands