Serving Wyoming * Northern Colorado * Western Nebraska
Used Equipment
'Get A Grip' Ice Melt
A Frontier Outdoor Power Exclusive
As the population grows older and lawsuits become more popular, it's important to keep walkways, handicap ramps, stairways and parking ice free. Contractors, municipalities, manufacturing, municipalities and homeowners use 'Get A Grip' to thaw out.
Available in 50# bags, 'Get A Grip' can be purchase individually or in 50 bag /pallets or 2000# Super Bags loaded on your truck or trailer.
Compare our product and our price to the big box or Amazon. You'll save big at Frontier Outdoor Power on Cheyenne!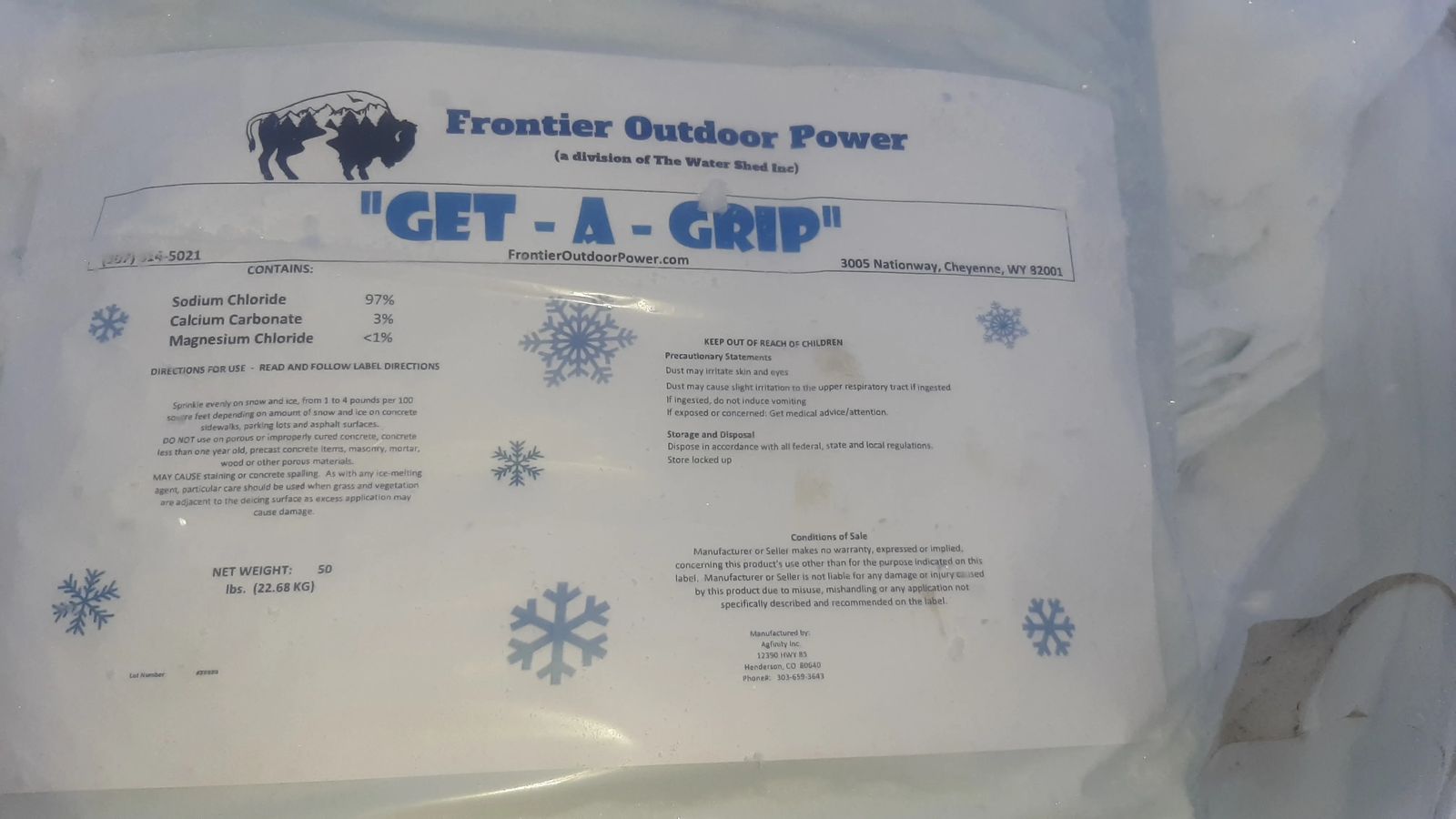 Call Tate or Dave at 307-514-5021 for availability & quote!
We answer the phone, no switchboard or pick a number, just a friendly, knowledgeable voice.
Come Experience 'Good, Old Fashioned' Service!
Your Business is Appreciated!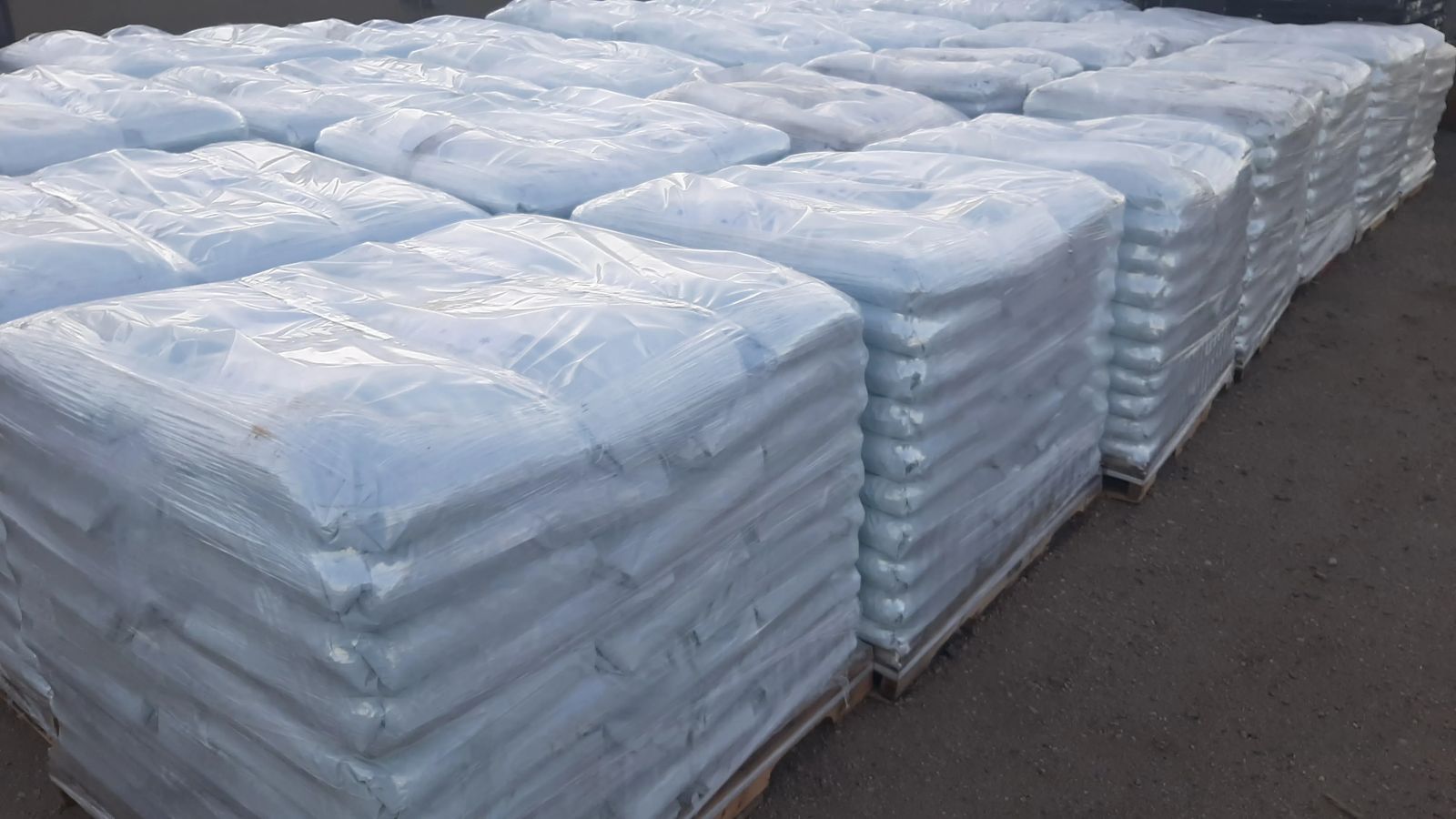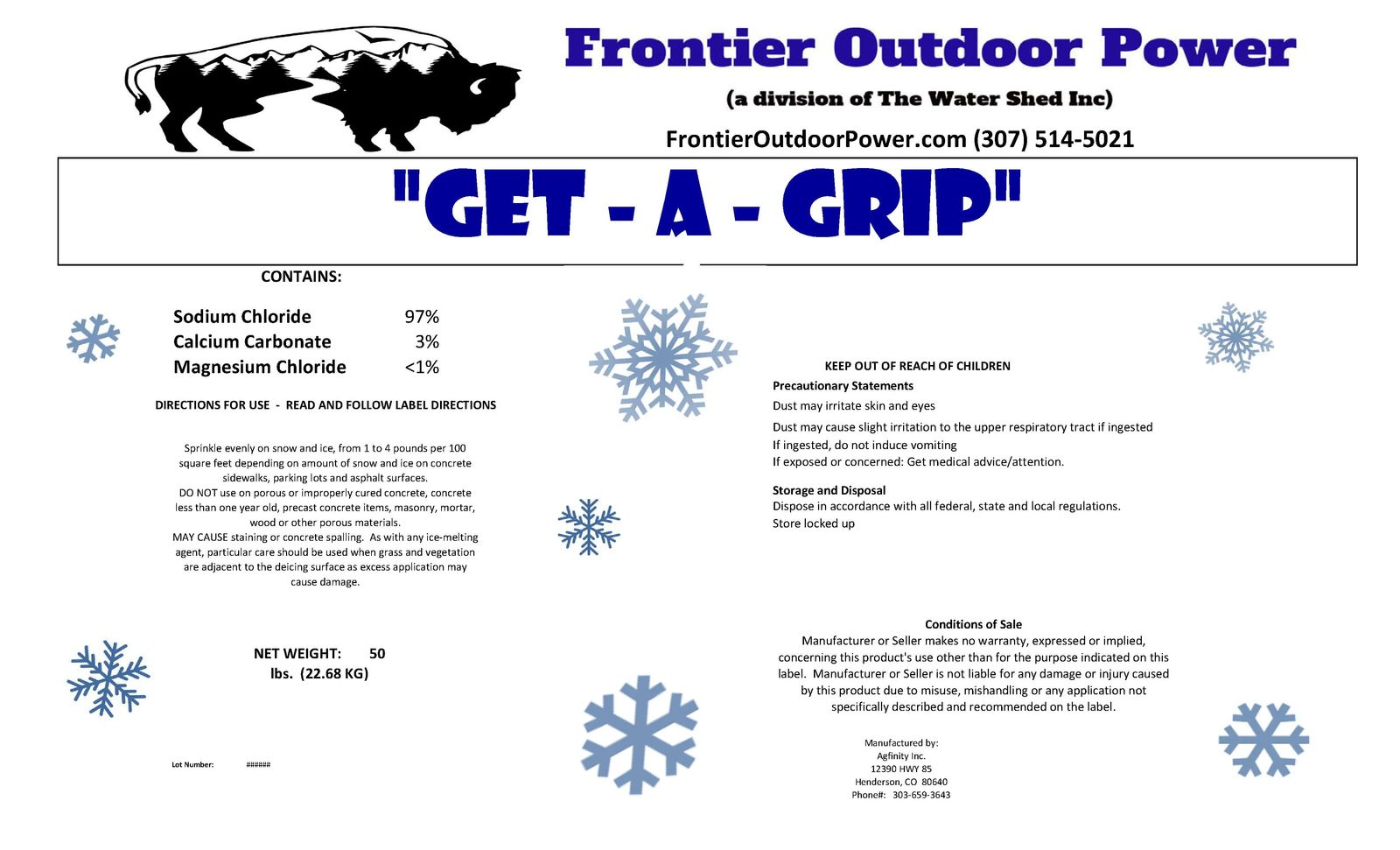 "I think we've been through a period where too many people have been given to understand that if they have a problem, it's the government's job to cope with it. 'I have a problem, I'll get a grant.' 'I'm homeless, the government must house me.' They're casting their problem on society. And, you know, there is no such thing as society. There are individual men and women, and there are families. And no government can do anything except through people, and people must look to themselves first. It's our duty to look after ourselves and then, also to look after our neighbour. People have got the entitlements too much in mind, without the obligations. There's no such thing as entitlement, unless someone has first met an obligation." – Margaret Thatcher.
YES! YOU CAN GET HERE FROM WHERE YOU ARE!
3 HOURS NORTH OF COLORADO SPRINGS
2 HOURS NORTH OF DENVER
45 MINUTES NORTH FORT COLLINS
3 HOURS SOUTH OF CASPER
45 MINUTES EAST OF LARAMIE
1 1/2 HOURS WEST OF SIDNEY
Frontier Outdoor Power - Mission Statement
Our goal is to provide our customer the very best products, at an honest, affordable price, in a friendly, professional fashion at all times. To continuously maintain fair and honest service after the sale. To build a long lasting friendship! Dave Barnett -Your Storekeeper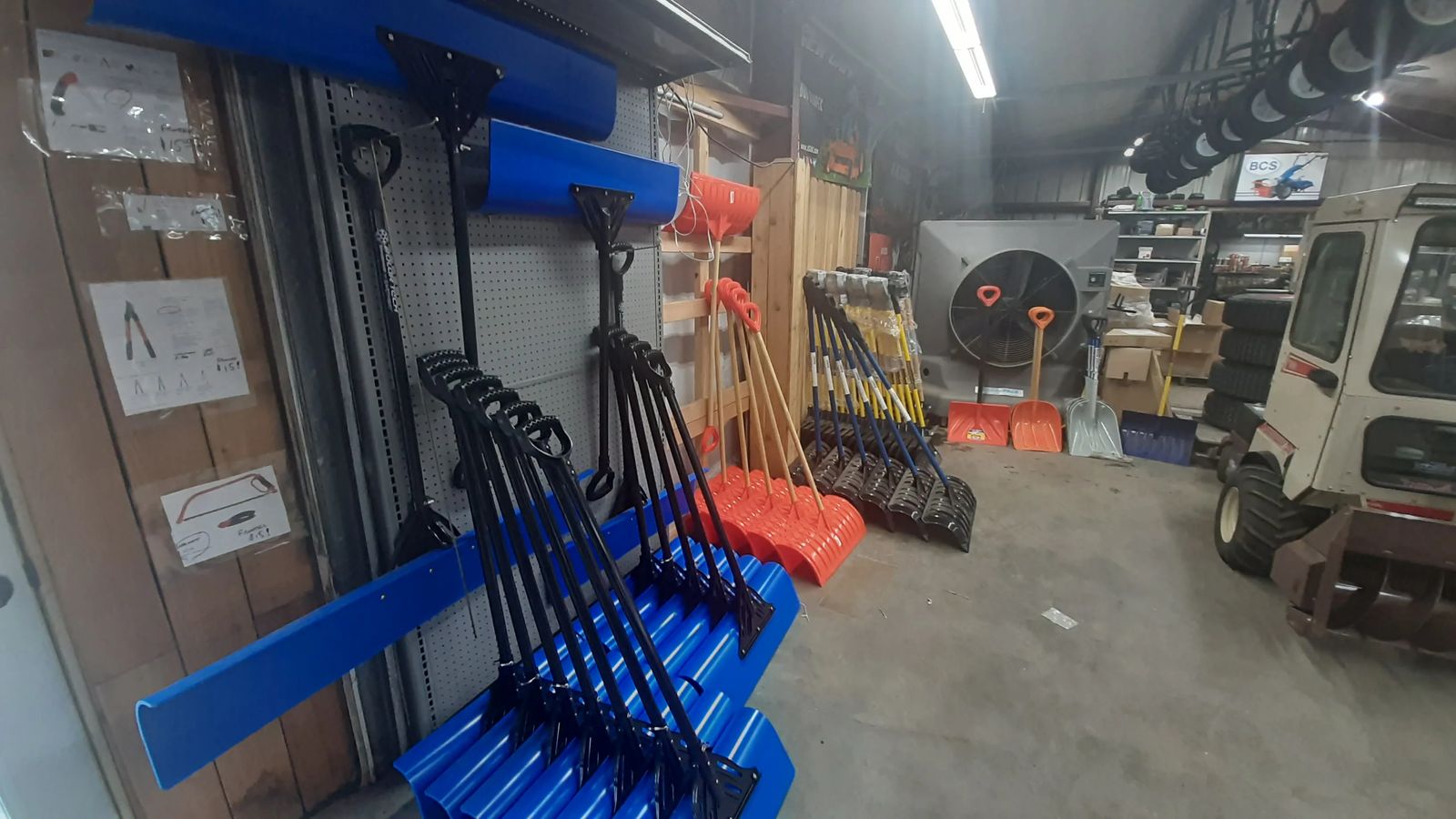 Commercial Snow Shovels - Best Prices!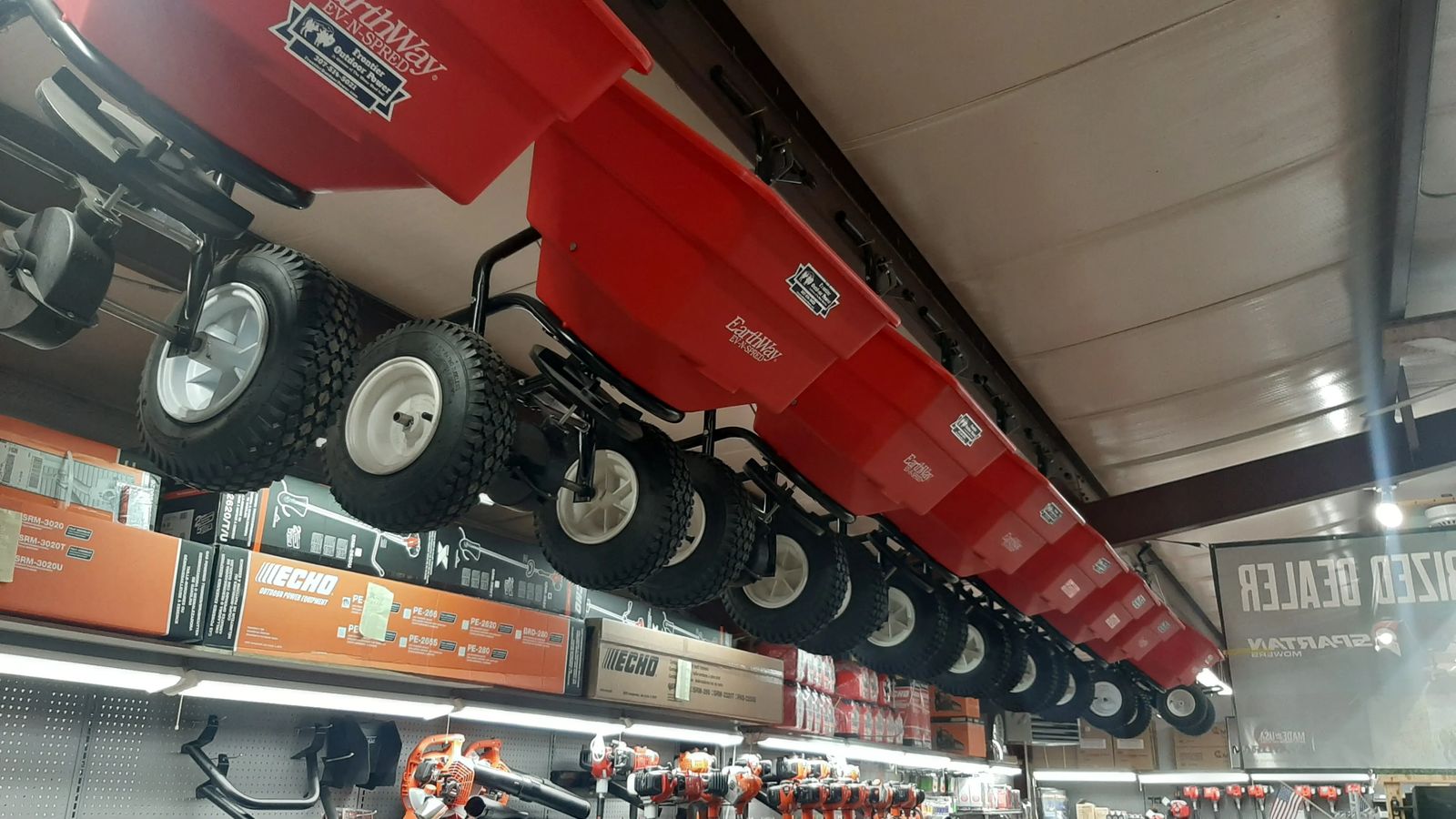 Earthway Speaders - Quality and Value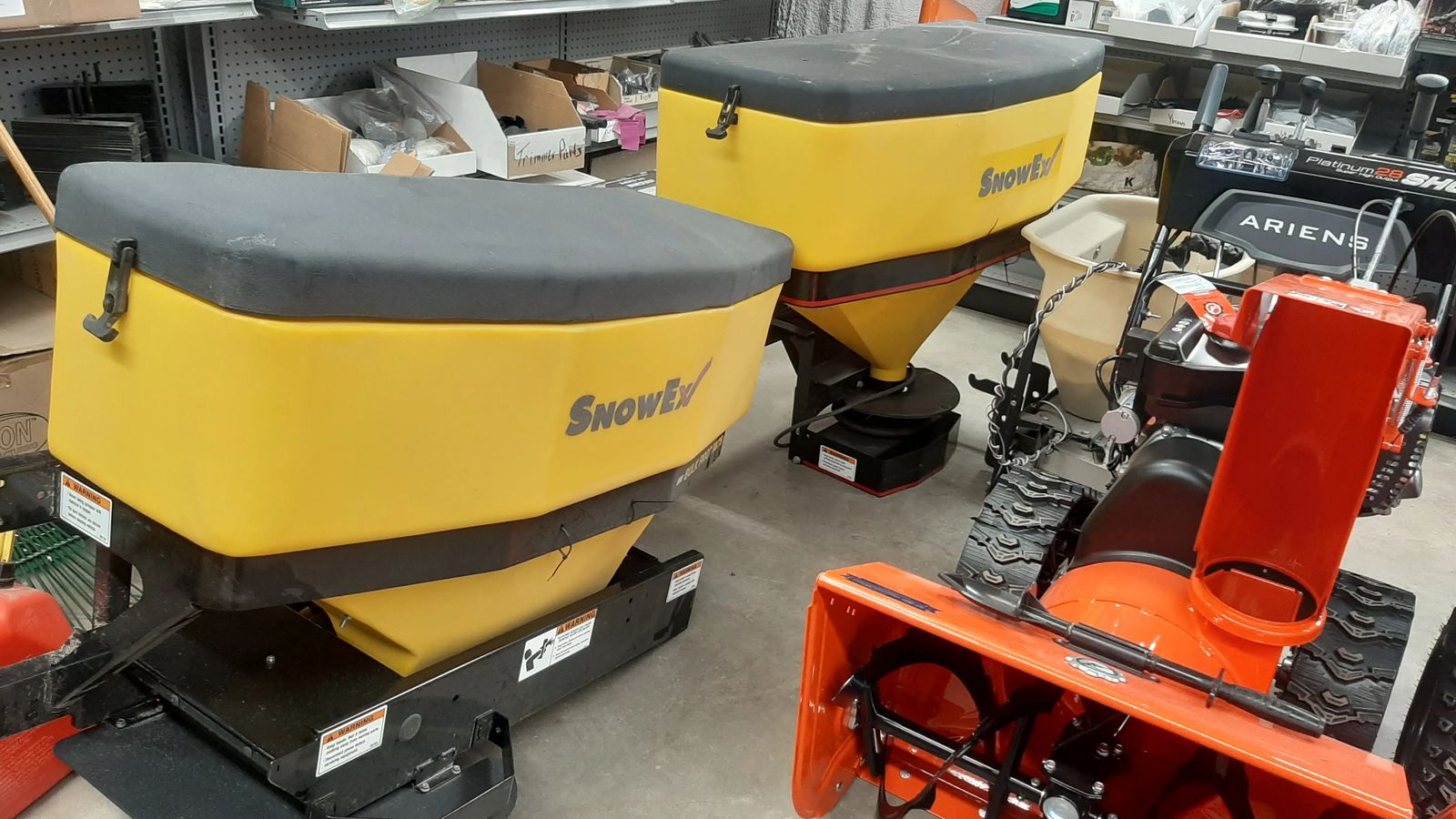 SnowEx, Hiniker and SaltDogg Tailgate Spreaders
Call for quote 307-514-5021
Interested in this equipment?
Inquiry Form