Serving Wyoming * Northern Colorado * Western Nebraska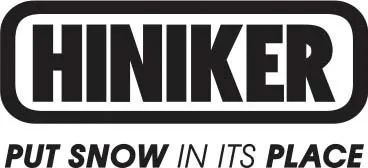 Open 8:00 to 5:00 Weekdays
For after hours appointment, questions or emergency call Tate or Dave 307-220-3516
Frontier Outdoor Power has been your Hiniker Snow Products Dealer for 16 Years. We bleed 'Hiniker Red'! I am truly convinced that Hiniker builds the very best! Strong, affordable, dependable..... take all that and add Frontier's commitment to service and parts inventory and you have a winning partner for your team. When you call me I try to answer every call. If you don't get an answer feel free to leave a message or just call back in a few minutes. You can email me at dave@frontieroutdoorpower.com . You can even text me at 307-220-3516. I want to earn your business!
Thank you for your continued patronage, Dave Barnett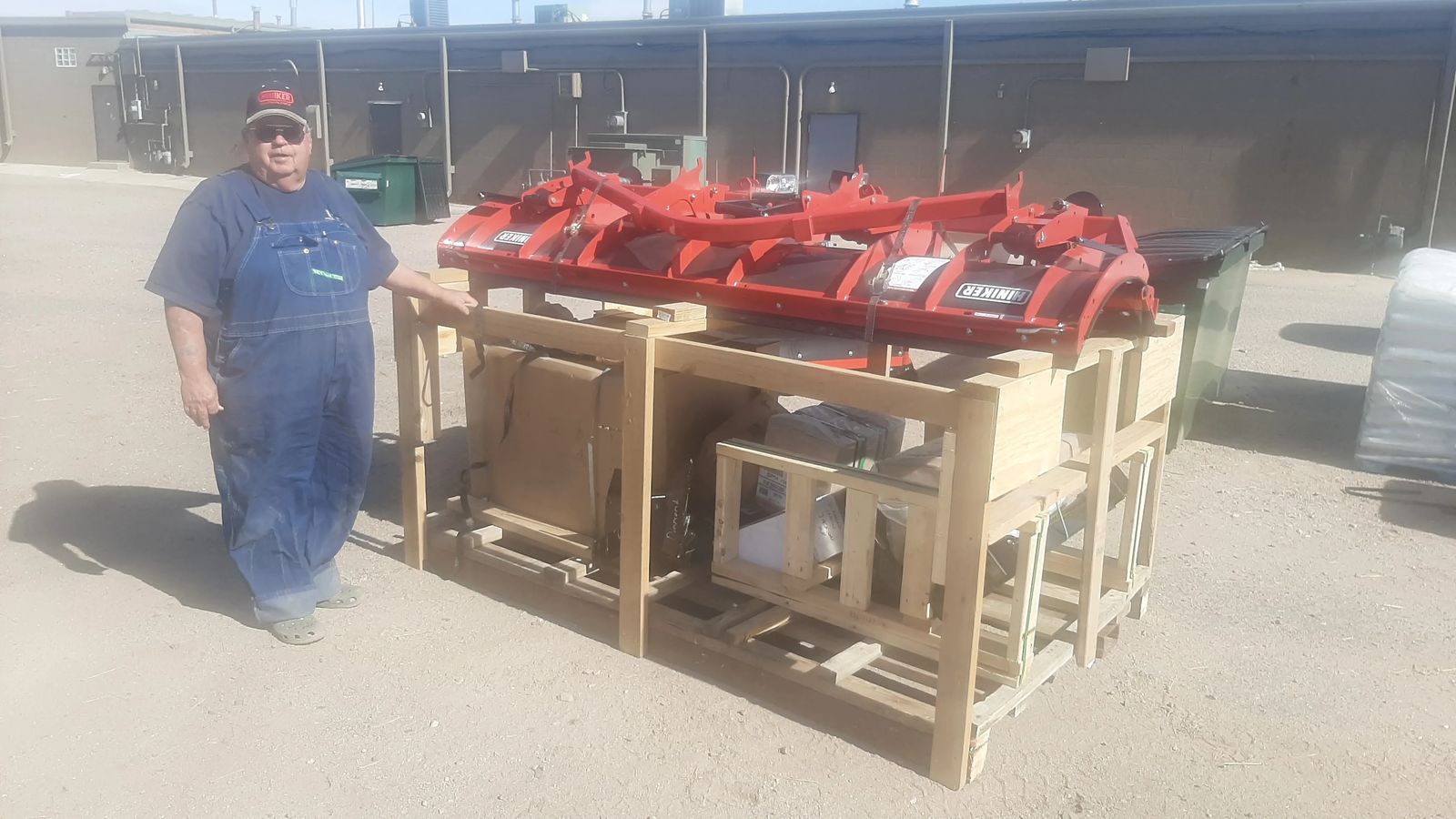 Snow doesn't wait for you, or I, to prepare. It happens when it wants to, on its schedule, not ours. We plan and get ready. We have plows in stock for installation! Frontier Outdoor Power stocks many parts. Fluids, cutting edges, bolts, switches, controllers, shoes, valves, solenoids, cylinders, hoses and so much more in stock.
When you call for a quote I'll send you an 'out the door' price that includes detailed components needed, installation (if requested) and Wyoming (6%) sales tax. You won't be 'lured in' with a low ball only to be hit with a surprise when you come for pick up. My loyal customers are often given parts discounts and always go to the front of the line for service!
Quick Hitch
When a blizzard hits, don't struggle trying to mount your plow in the cold. Hiniker's quick-hitch snowplow mounting system is the fastest plow mounting system available! The self-aligning drive-in mount lets you connect your Hiniker plow in seconds. This eliminates manually lifting, pushing, and pulling the plow into place. Drive truck forks into the plow receiver, pull the lever to lock the plow to the truck and raise the stand, and plug in the connection- it's that easy! Reverse the process to disconnect the entire plow assembly just as quickly, leaving it ready for the next snow. Because Hiniker makes it so easy to disconnect your plow, you'll save weight and wear on your truck when the plow is not needed.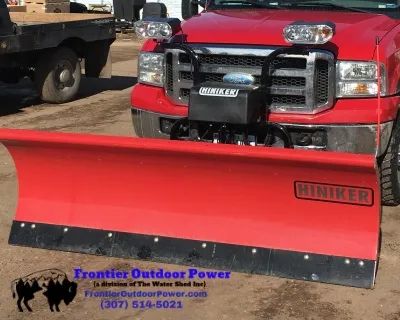 Frontier Outdoor Power's loyalty is to you, our customer, keeping you efficient, profitable and satisfied! No manufacturer offers the best of everything you need, so we offer many options, YOU DECIDE!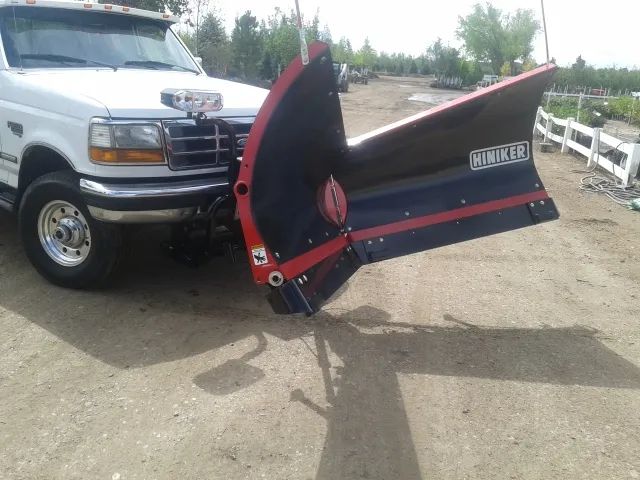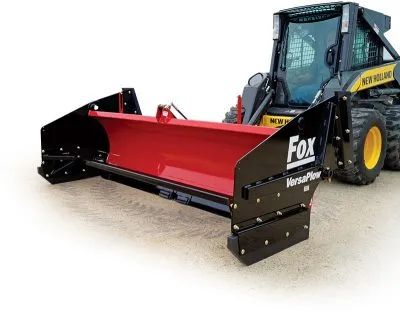 YES! YOU CAN GET HERE FROM WHERE YOU ARE!
3 HOURS NORTH OF COLORADO SPRINGS
2 HOURS NORTH OF DENVER
45 MINUTES NORTH FORT COLLINS
3 HOURS SOUTH OF CASPER
45 MINUTES EAST OF LARAMIE
1 1/2 HOURS WEST OF SIDNEY
Only The Best
Our Other Brands