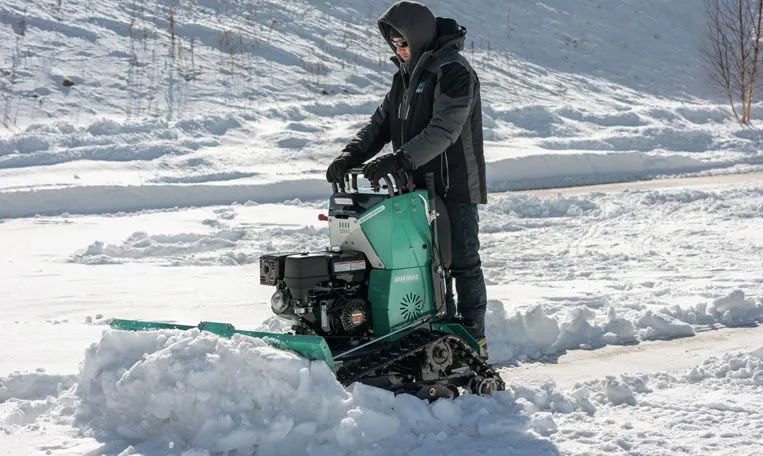 Snow Removal Like You've Never Imagined
Bringing truly inspired innovation to the snow removal industry, the Snow Rhino is unlike anything you have seen before. While this zero turn snow plow is compact enough to get to those hard to reach areas, do not let that fool you. This track drive snowplow packs enough power to tackle even the most brutal of snowstorms. The first machine of its kind on the market, zero turn allows you to maneuver with precision and ease. Speaking of ease, with the Snow Rhino, there is no more strenuous hours spent shoveling sidewalks because this machine allows you to stand on it while operating, making it ideal for professional snow removal teams and homeowners alike. Adjustable blade length, plow angle, and hydraulic plow height adjustment are just some of the other unique components of convenience that make this stand-on, zero turn snow plow, the ultimate machine to completely reinvent the way you clear snow.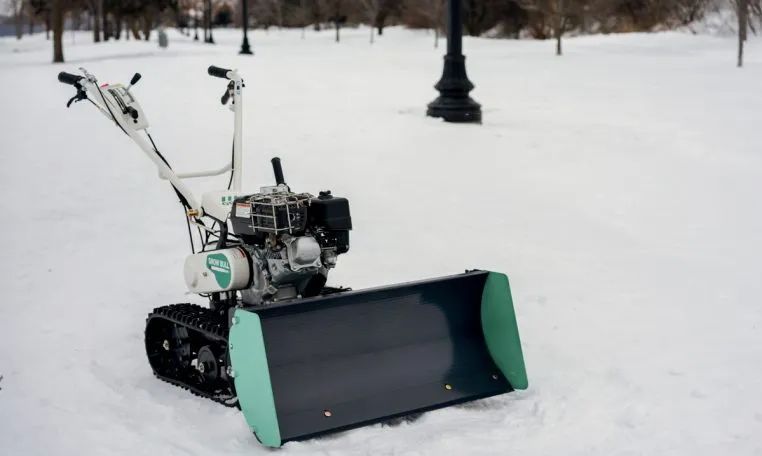 The Snow Bull Difference
Tired of the same old snow removal methods? Not anymore! The Snow Bull has been meticulously engineered to provide the user with the utmost ease and efficiency when clearing snow. Save yourself time and energy while still getting the results you are looking for. This walk behind snow plow brings innovation to regular winter maintenance. The dual tracks provide great traction, and even heavy, wet snow won't slow you down. The Snow Bull's plow angle is easily adjustable, making it perfect for roadsides, walkways, parking lots, and driveways. A Honda commercial-grade engine safely powers the snow bull through any place a traditional snow blower can go, without problems like clogged augurs or safety risks that can occur when throwing snow and icy debris into the air.
A Quality Walk Behind Snow Plow
Orec is dedicated to continually improving and updating our machines in order to provide superior customer satisfaction. Since it was originally released in 2016, the Snow Bull has seen numerous upgrades such as quick-release side walls, optional urethane scraper attachment, wider stance and longer tracks, all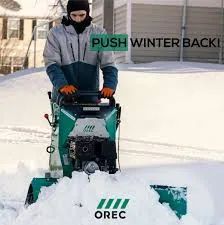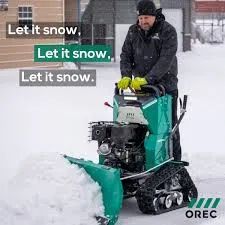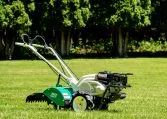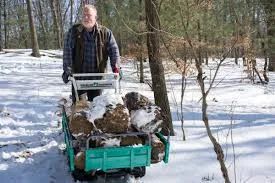 Snow Rhino - Snow Bull & More!
Call Tate, Matt or Dave at 307-514-5021 for availability & quote!
We answer the phone, no switchboard or pick a number, just a friendly, knowledgeable voice.
Come Experience 'Good, Old Fashioned' Service!
Your Business is Appreciated!
Only The Best
Our Other Brands